From November 14th to 16th, the 6th International (Linyi) Daily Uses Exhibition was held in the Linyi Mall International Convention and Exhibition Center. Taili appeared as the only one machine maker for the washbasin.
The atmosphere on the scene is extremely hot, crowds of visitors gathered around, stopped to watch, and stayed to negotiate. Now, please follow Xiaotai to experience the exhibition site.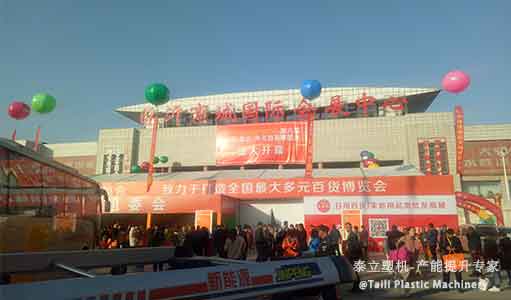 Crowds of people line up to enter the exhibition hall

After the tight preparation work, on November 14, TaiLi fast machine for plastic daily necessities –was officially unveiled. At the exhibition, Taili Machinery exhibited the TLE-220, a specialized fast machine for in-mold-labelled washbasin. The cycle time was only 8s, and the output was increased by 40% on the basis of the original ordinary machine.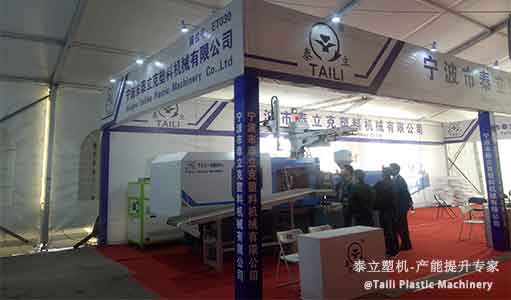 Our technicians was debugging the machine during the preparation.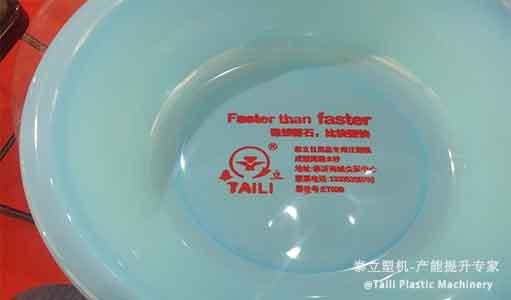 The in-mold-labeled washbasin
As the only one machines exhibitor for daily necessities production, the booth of Taili Machinery attracted the attention of every visitor. "Produce 1 washbasin in 8 seconds" "The speed is so fast", "This washbasin is of good quality" many visitors gave their praise. Thus more daily necessities manufacturers have come to know the details of our daily necessities machine, and further showed intention to cooperate with us. This time, Taili Machinery further launched the name of Taili in the northern market.

Visitors crowded in front of the booth.
The TLE220 exhibited was at last purchased by Mr Wang, a local washbasin manufacturer. After the exhibition, the machine was directly taken into the factory and officially started its work. Taili Machinery's trip to Linyi ended successfully.