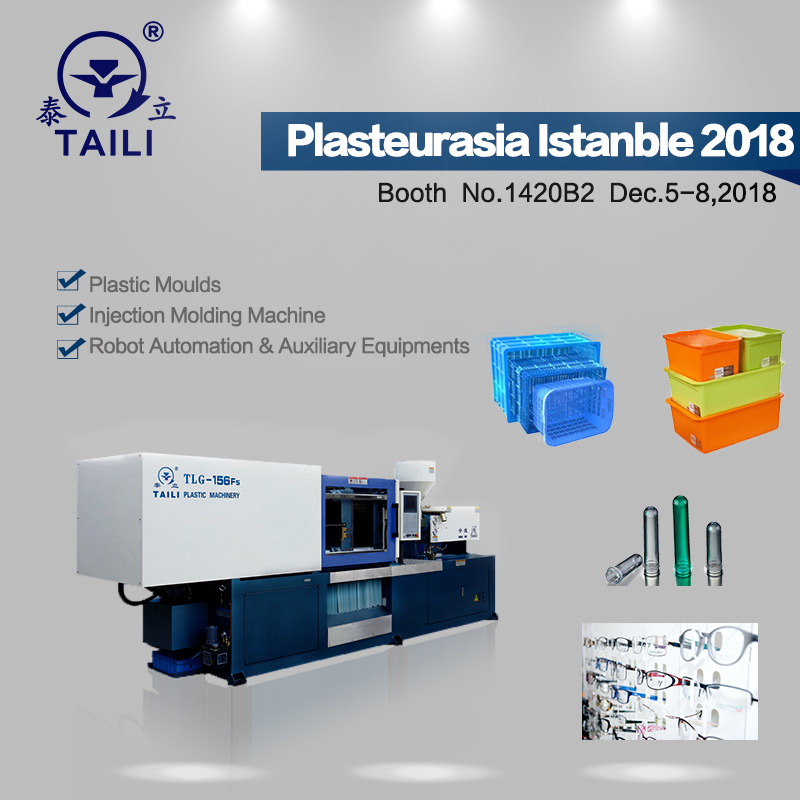 Date: 12/2/2018
Key words: Taili plastic Machine, efficient, fast, cost-effective, household products, household appliances
Exhibition Newsletter:
Taili Plastic Machine will participate in the December 2-5th, 2018 in Istanbul, Turkey, the Rubber and Plastic exhibition, the exhibition Taili Plastic machine will carry a new generation of high-speed, efficient, high-yielding injection molding machine.
A new generation of Taili plastic machine with increased production capacity by 20%, reduce power consumption by 50%, improve profit by 80% ,in various production environments at home and abroad have been unanimously praised by customers!
The new generation of Taili plastic machine with a new precision control servo controller, specially optimized hydraulic system structure and rapid injection molding system will be the customer's efficiency excavation to the maximum, and can provide a full range of turnkey projects to the lowest cost to customers, get the most profits!
Customer Usage Assessment Report: